รายละเอียด
Sangoma SBC SBCT-ENT-250
Sangoma SBC Appliance
SBCT-ENT-250 250 session/call 1U appliance
Session Border Controller (SBC)
รองรับการใช้งาน 25 session/call หรือ 25 คู่สายพร้อมกัน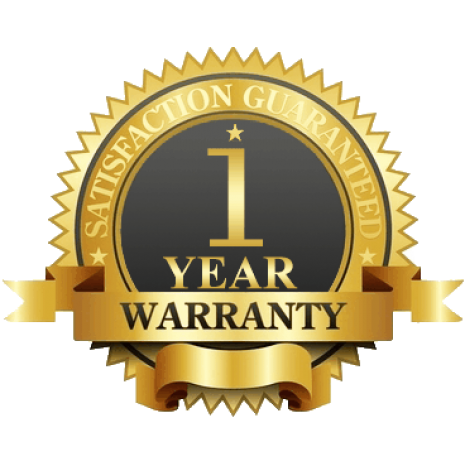 คือ อุปกรณ์ที่ป้องกันการโจมตีทาง VOIP ในแบบต่างๆ เช่น Denial of Service (DoS) ,virus, Trojan, malware, การโจมตีระบบในรูปแบบ toll fraud เป็นต้น
ซึ่งในหน่วยงานหรือองค์กรบริษัทของท่านที่มีการใช้งานระบบโทรศํพท์ผ่านอินเตอร์เน็ต หรือที่เรียกว่า Voice over Internet Protocol (VOIP) หากมีการเชื่อมต่อไปยังภายในเพื่อติดต่อกันระหว่างสาขาหรือเชื่อมไปยังโครงข่ายคู่สายโทรศัพท์ภายนอก จากผู้ให้บริการ Provider ต่างๆ และเชื่อมต่อใช้งานกับผู้ใช้งานในองค์กรผ่าน Internet จากโครงข่ายภายนอกที่แตกต่างกัน หากมีการเชื่อมต่อในลักษณะนี้
มักจะมีความเสี่ยงสูงที่อาจจะถูกลักลอบการใช้งานหรือถูกโจมตีในลักษณะต่างๆ ตามที่ได้กล่าวมา ดังนั้นอุปกรณ์จำพวก Session Border Controller (SBC) จึงเข้ามาช่วยในด้านการรักษาความปลอดภัยในการเชื่อมต่อ
ระหว่างระบบโทรศัพท์ไอพีภายในกับภายนอก เพื่อกำหนดเป็นมาตรฐานหรือ Policy ในการติดต่อสื่อสารให้เป็ไปตามรูปแบบที่เราสามารถกำหนดได้ให้แตกต่างจากมาตรฐานที่ใช้กันโดยทั่วไป
ทั้งนี้ก็เพื่อความปลอดภัยในการติดต่อสื่อสารและป้องกันอันตรายจากบุคคลภายนอกหรือเหล่า Hacker เข้ามาในระบบ
ซึ่งส่วนใหญ่ผู้ให้บริการรายใหญ่ๆ ในประเทศที่ให้บริการเลขหมายโทรศัพท์ไอพี ก็จะใช้อุปกรณ์ประเภท SBC ทั้งสิ้นในการให้บริการเชื่อมต่อ ซึ่ง Sangoma SBC ก็เป็น 1 ในหลายๆยี่ห้อที่นิยมใช้กัน
Session Border Controller (SBC) VoIP Protection at its Best
Businesses connecting their infrastructure to a SIP Trunk, or VoIP Connection, require a Session Border Controllers (SBC) for security, interoperability and transcoding. Often times, businesses will forget the importance of an SBC when switching from their legacy phone system to VoIP and simply use their existing firewall for protection, and make a huge mistake! A typical firewall can only protect your data network and as soon as you as you open it up to the internet, which is how you connect to VoIP services, the entire network is exposed. The other pitfall of using your existing firewall, instead of an SBC, is that phone calls may not connect or there will be audio issues. An SBC will automatically do the call translations for you, with the built-in interoperability features and also translate the audio with built-in transcoding capabilities.
A Sangoma SBC protects both your data and voice network and is designed to handle every aspect of phone call interoperability challenges, audio transcoding and security that travel over the internet (or voice-over-ip phone calls).
Advanced Web GUI
Browser-based GUI use for configuration, control and monitoring of SIP trunks, network connections and security threats. Easy to use dialplan routing for basic and advanced call routing configurations. System logs and reports are also available directly from the GUI.
Diagnostic Tools
Browser based dashboard featuring time based graphing, system and session error reporting and email notifications upon faults. Onboard PCAP training tool capturing signaling and media, eliminating the need for extra port mirrors or hubs. The Hardware Crash protection feature reboots the system on lockup or hardware fault.
Simplified Licensing
All SBCs are field upgradable and licensing is per session based, which means all the features are always included – No sticker shock. Predictable SBC capacity and cost in every use case.
Security
Protection against malicious attacks such as Denial-of-Service, Fraud, BYOD, and SIP & RTP flooding. Toll fraud protection against hackers breaking into VoIP systems causing financial turmoil. Topology hiding for protection against exposing network routes.
Virtual Machine Options
For integration within existing data centre infrastructures, our SBCs are also offered in a software platform version which contains the same feature- rich capabilities as our scalable appliances and compatible in most VM environments including VMware, Hyper-V, KVM and Amazon Web Services.
Enterprise SBC
Medium to Large Business SBC
25-250 simultaneous calls
Enterprise inter-site networking and SIP trunking border control
High Availability for active/standby redundancy for mission critical businesses
Traffic visualization tools
All-in-one SIP and TDM interfaces for PRI connect
Hardware-based transcoding
รูปแบบการต่อใช้งาน
---
SBC Features
Capacities
Max Call / Sessions

4000 – NetBorder Carrier
500 – VM SBC
250 – Vega Enterprise
20 – SMB SBC

Unlimited SIP trunks
Max. 120 TDM-SIP calls/sessions *Applicable only to Vega Enterprise
Full security (SRTP/TLS) capability
Full Transcoding Capability
VoIP
SIP 2.0 compliant
SIP intrusion prevention
SIP trunking and remote working
SIP registration pass-thru
SIP malformed packet protection
Topology hiding
ENUM routing
SIP request rate limiting
SIP registration scan attack detection
SIP friendly load limitation
SIP header normalization
Advanced NAT traversal capabilities
Call Control
Least cost routing
Multiple call access control options
Rate limiting: Call and registration
Endpoint authentication
Dynamic load balancing and call routing
Advanced XML routing engine
Intelligent media anchoring/release
Media bandwidth policy
Networking
10/100/1000 BaseT Ethernet ports

7x – NetBorder Carrier
3x – Vega Enterprise
4x – SMB SBC

IPV4, IPV6
VLAN support
1x IPMI port *Applicable only to NetBoarder Carrier SBC appliance
Debugging
Dedicated Browser interface for capturing full RTP media and signaling information
Onboard browser-based PCAP tracing, signalling and media – wireshark compatible
Large onboard storage capacity for long term tracing
Media Capabilities
Voice, Video, FAX, IM and Presence support
Full RTP transcoding (G.711, G.722, G.729, G.726, G.723.1, iLBC, AMR, G.722.1) *Only with hardware transcoding option
T.38 Fax Relay *Only with hardware transcoding option
Security
DDoS / DoS attack protection
Media security with SRTP
IPSec encryption
IP firewall with port forwarding
Call security with TLS/SRTP
Two-stage authentication
Session and Monitoring
Multiple session routing options
RTCP statistics reports
QoS (ToS or DSCP)
RADIUS CDR and authentication
QoS monitoring and reporting
Management
Easy to use web interface
Real-time monitoring and debugging
HTTP XML-based CDR
TR-069 for remote provisioning
REST based interface to remotely configure SBCs
Licensing
Only max. number of calls are licensed
Field upgradeable in 5/25/50/100 call increments
High Availability / Redundancy
1:1 active/standby two-box redundancy to guarantee business continuity
SBC Specifications
---
Hardware
SMB SBC
Power: External universal AC adapter: AC 100~240V input ‑ DC 5V/1.2A output
Dimensions: 127mm (W) x 127mm (D) x 50mm (H)
Weight: .68kgs (1.5lbs)
Wall Mounting Plate Included
Vega Enterprise
Power: 60W universal internal power supply
Dimensions: 430mm (W) x 305mm (D) x 45mm (H)
Weight: 7.25kgs (16lbs)
Mounting clips included
NetBorder Carrier
Power: Internal AC: 300W, dual, modular universal power supplies
Dimensions: 430mm (W) x 470mm (D) x 45mm (H)
Weight: 15kgs (33lbs)
19 inch rackmount brackets included
Interfaces
Telephony Interface
*Applicable only to Vega Enterprise
Up to 4 E1/ T1s (with A101DE/A102DE/A104DE card)
Echo cancellation up to 128ms tail
Primary rate ISDN, configurable NT/TE
T1: Q.931, NI2, 4ESS, 5ESS, DMS-100
E1: Q.931, ETSI